Puro specializes in selling disposable hygienic, sanitary, medical, and personal protection items, products for the catering industry, and waste management articles.
The challenge
Puro was looking for an effective web solution, where they could manage all their products, set product prices, and fulfill customer orders.
The solution
The custom web portal built by IDcreation offers the following functionality:
Available products and stock are visible to all, while prices are only accessible to registered users.
Products are grouped into categories, sub-categories, and lists.
Products can be searched, filtered, sorted, and favorited.
The result
IDcreation made it easy for Puro staff to manage their products, orders, customers, and website via the custom web shop and CMS solution, which integrates seamlessly with their ERP system.
Solution features
The easy-to-use CMS web module allows Puro to efficiently:
Manage, modify, and delete products and pages
View and manage orders and customers
Manage shipping costs by country, country group, postal code, or postal code regio
Registered web shop users, in turn, can:
Order online and add products to the cart to request a quote
Manage their carts and their lists of favorite products
Consult their order history and download invoices
Update their user profiles

The extended user login module includes even more features:
Admin users can register on their own or be added by Puro
Admins can add sub-users and determine which products they can view and order
Sub-users can only view and order items that have been preapproved for them

The data exchange module connects to Puro's ERP system Exact Online, via web services, and is able to:
Retrieve all products, general and customer-specific product prices
Send back web shop orders
Send and receive customer info

Additional feature
Upload Excel lists of products not listed in Exact Online, through the CMS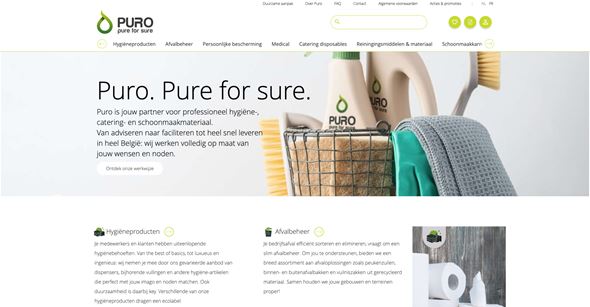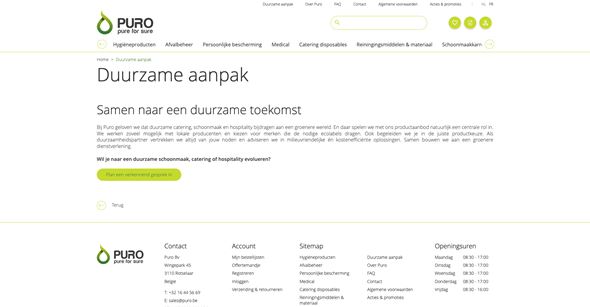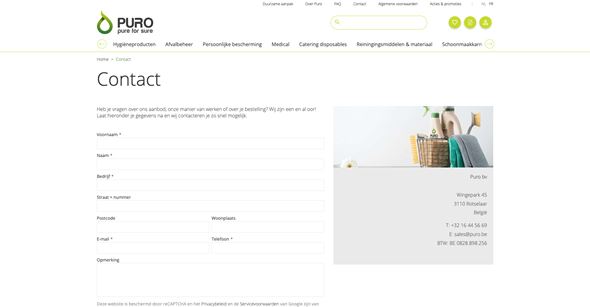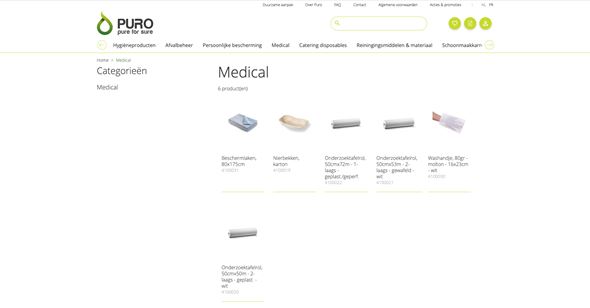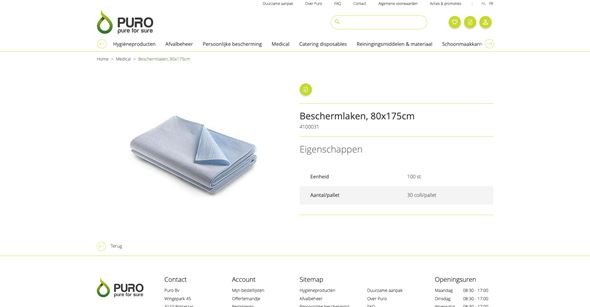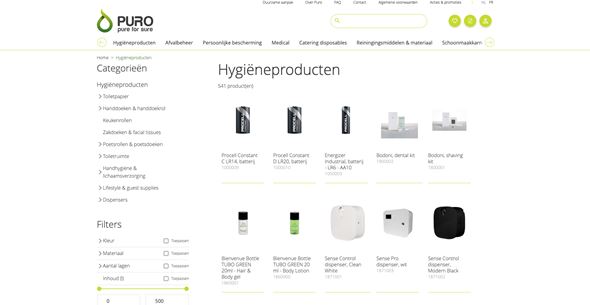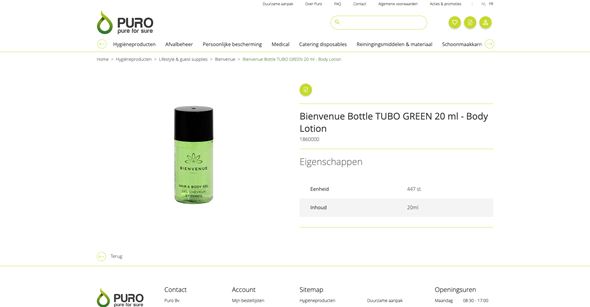 IDcreation is a leading web solutions developer and integrator with locations in Belgium and the Netherlands, proudly serving the Benelux and France regions.